Photograph restoration Estimate
---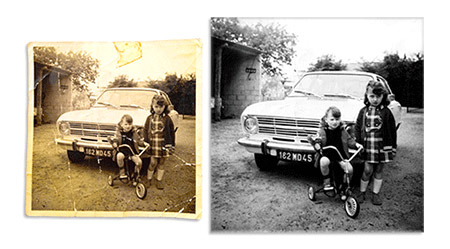 You can freely ask for an estimate, customised depending on the state of your photos and the options you will choose. Once the form is sent:
1. your restoration estimate will be sent to you within 48 hours.
2. Once the estimate is accepted, your photograph will be passed forward via email. If you have remarks or if you want to modify anything, the changes will be made without any additional cost until validation.
3. After you agree, you can pay (by cheque or via Paypal)
4. The restored photo prints and high definition email sending, will be dispatched upon payment reception.
---
Photograph restoration estimate form:
Erreur : Formulaire de contact non trouvé !
---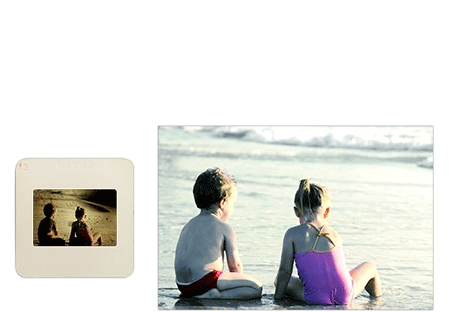 Want a slide restoration quote?
Phenix Photos also offers a complete catering estimate of your slides!
---
For a good photograph restoration:
a low definition picture won't work for a good quality printing of the restored photograph.
The scanned file must be as large as possible, ideally 600 dpi.
You need help to scan your photograph? Read our advice about it.